Professional IVR Prompt Recordings
Professional IVR Prompt Recordings
Acquisition and Retention
To make sure callers feel instantly that they have made the right call, requires the right voice personality, tone of voice and scripting.
There are a number of other considerations that will help to improve the caller experience, make creative use of your telephone system's functionality and save you money. For instance, it helps to think about how the IVR options might be simplified to save the caller time and confusion and so to reduce abandonment rates.
This work is the key to increasing new customer acquisition and customer retention.  You have only seconds to make the right impression and unless your IVR options are communicated quickly, simply and efficiently, you will get high rates of call abandonment and potential customer loss.
Premier's Creative Services team are experts at developing effective messaging to suit your business and your customer profile. We work with professional voice artists in over 40 languages and have our own in-house, fully digital recording studio to create your Welcome and IVR prompts.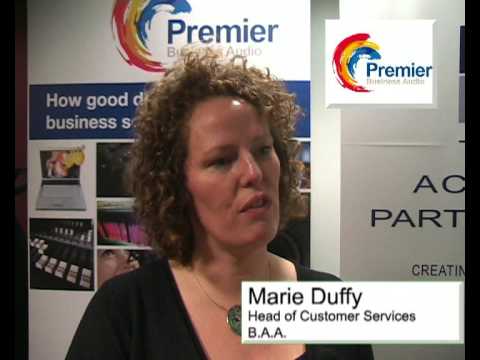 Benefits
Improve customer experience by simplifying IVR options, providing reassurance through consistent 'on-brand' tone, style & content
Help callers to help you – Invite callers to call during less busy periods – Encourage callers to use e-mail/chat
Reduce abandonment rates and increase average time to abandonment – Reduce call-backs, free-up agents, increase productivity
Why Choose Premier
Industry-Leading Standards
PBA works to high quality standards fulfilling ISO 9000; the only company in our marketplace to hold this accreditation.
Fast Recording Service
Premier's state-of-the-art studio can turn around new recordings in times as fast as 15 minutes
Voice Availability Guarantee
If required, we provide a Voice Guarantee, matching a voice to ensure fast delivery of messages in the event of your chosen voice being unavailable. All messages are then re-recorded free of charge when your chosen voice becomes available again.